Overview of Tableau
Tableau is a Data Visualisation tool that is widely used for Business Intelligence but is not limited to it. It helps create interactive graphs and charts in the form of dashboards and worksheets to gain business insights. And all of this is made possible with gestures as simple as drag and drop! This is popular when it comes to data storytelling as well.
Installation :
To work on Tableau, you need Tableau right?
Out of the five above mentioned products, Tableau Desktop, Public and Online offer Data Visual Creation.
Tableau Desktop
It is available in the following three formats :
If you are a student or a teacher, you get free access to the Desktop for a full year.
Tableau Public
Tableau Public is purely free of all costs and does not require any licence. But it comes with a limitation that all of your data and workbooks are made public to all Tableau users.
Tableau Online
Tableau Online is the best option for you, if you wish to make your Workbooks on the Cloud and be able to access them from anywhere. [ For more detailed steps refer here ]
Once you install Tableau, you can find there basic tutorial guide here as shown below in figure [Discover -> Training]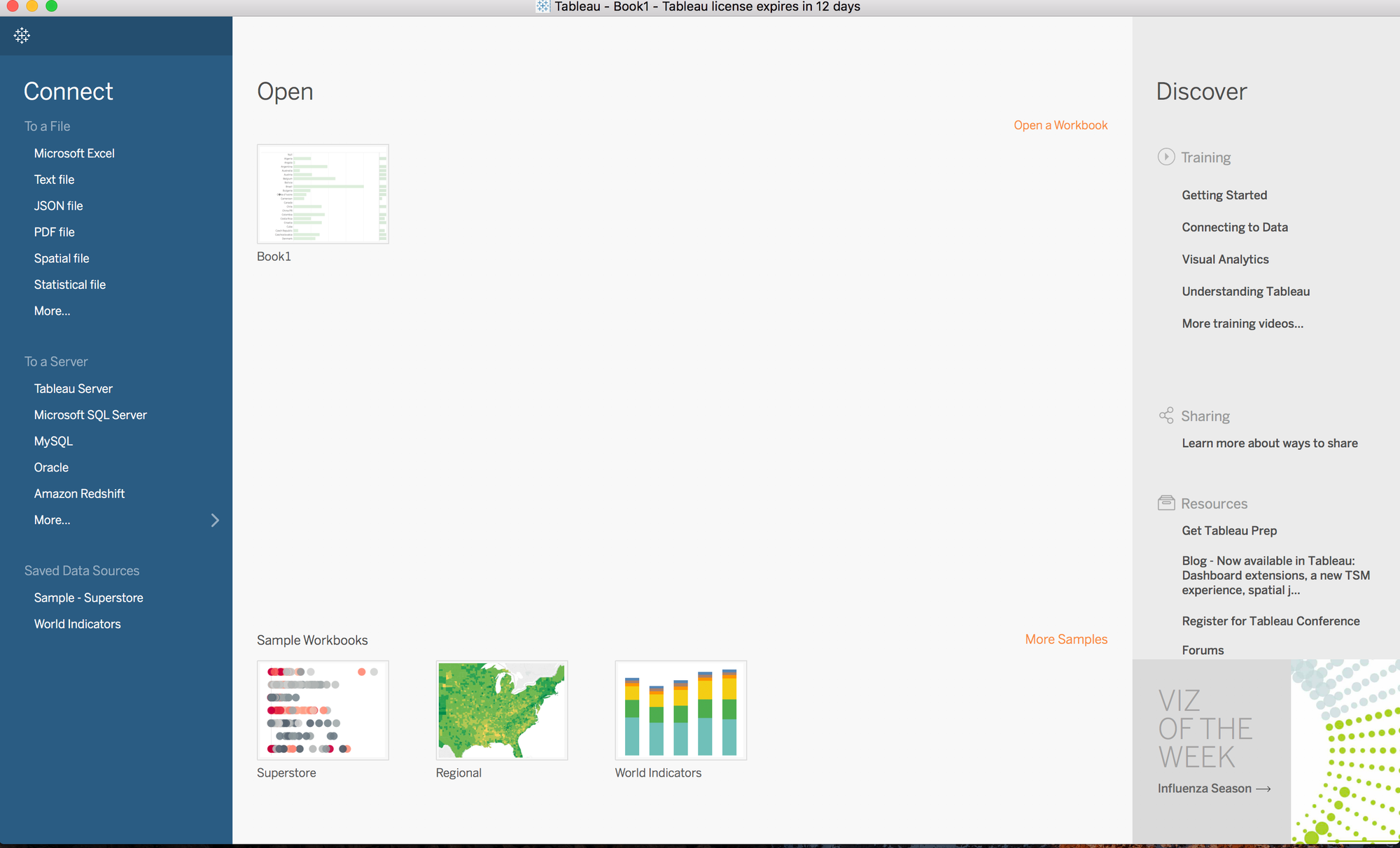 When to use Tableau
Tableau has amazing out of the box connection capabilities. It can immediately consume multiple file types, connect to multiple types of databases and has pre-built connections to multiple services. Due to this flexibility, it's almost always my first choice.
Use it if you have geospatial data types! It really saves you a lot of time because it handles longitude/latitude (or creates it based off of addresses) and maps everything incredibly easily.
It easily handles our ShapeFile (.shp) and makes mapping incredibly easy. All you have to do is drag and drop, the rest is taken care of for you!
When to avoid using Tableau
I find trouble using Tableau with nested data sources, NoSQL databases, web scraping, and anything requested via https. It simply isn't built for a lot of these things. Avoid doing any complex data manipulation in Tableau. Rather, prepare the data in a database, and then use Tableau for end-user display and interaction.
However, it isn't free (and certainly isn't cheap). Microsoft Power BI can be a great choice if you don't have Tableau but doesn't have quite as robust functionality. We will explore Power BI too and find it out in next blog.Read More
Sample Tableau Dashboard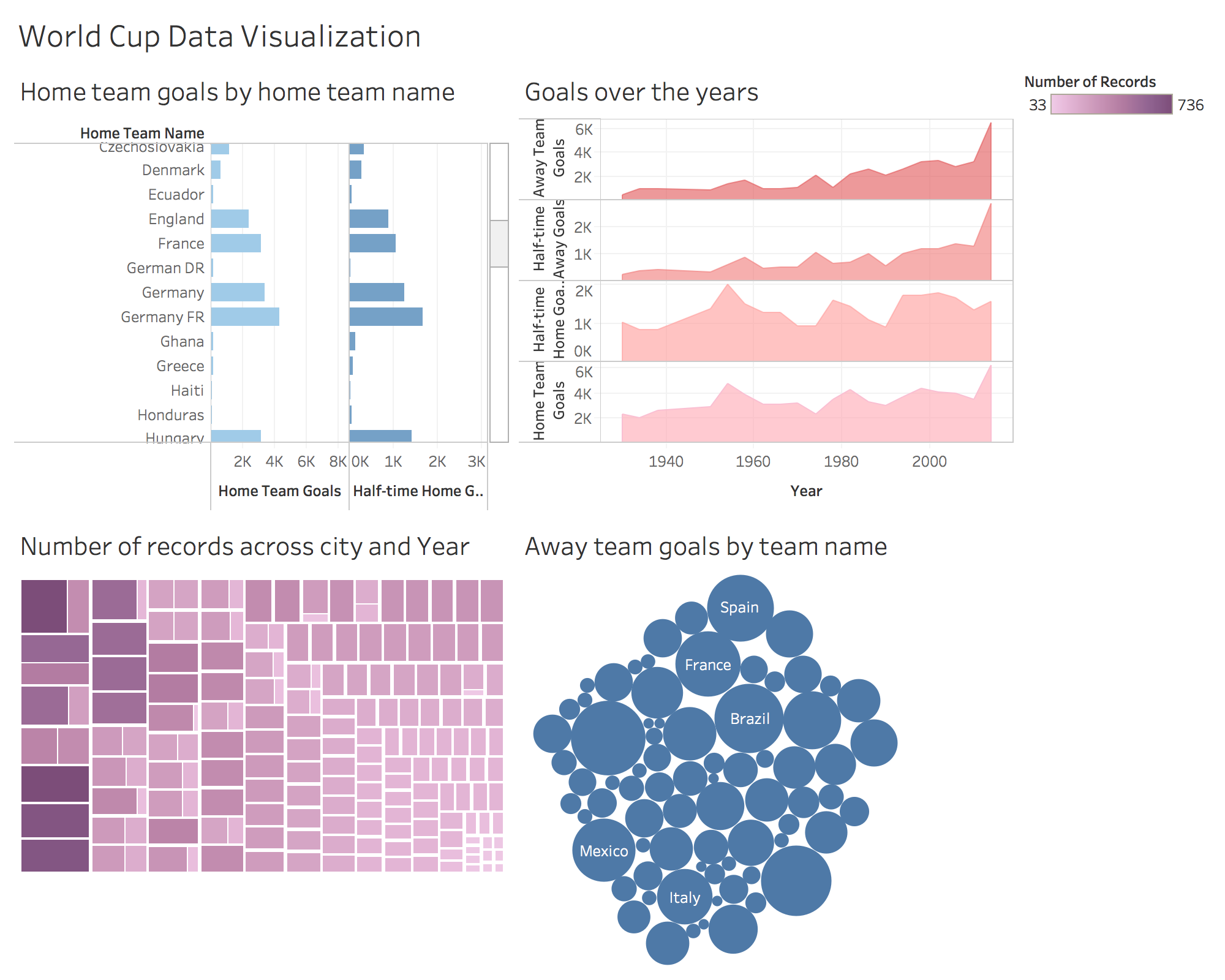 [fig: in progress]