This year 2021, I am getting some of the comments from my connections like "Thank you for being feminine", "We were waiting for a feminine leadership like this", "You are a great feminist"...and so on.
Interesting, isn't it? It made me think more about the word "Feminine" and why people are seeing me as one of those? Does logo on my podcast/show "#SoLeadSaturday", which indicates moreover woman empowerment makes me more feminine? Does writing blog on Mother's Day makes me one? or Celebrating International Women's Day makes me more of a feminist? What does this word feminine exactly mean? And why people do see me as one of those??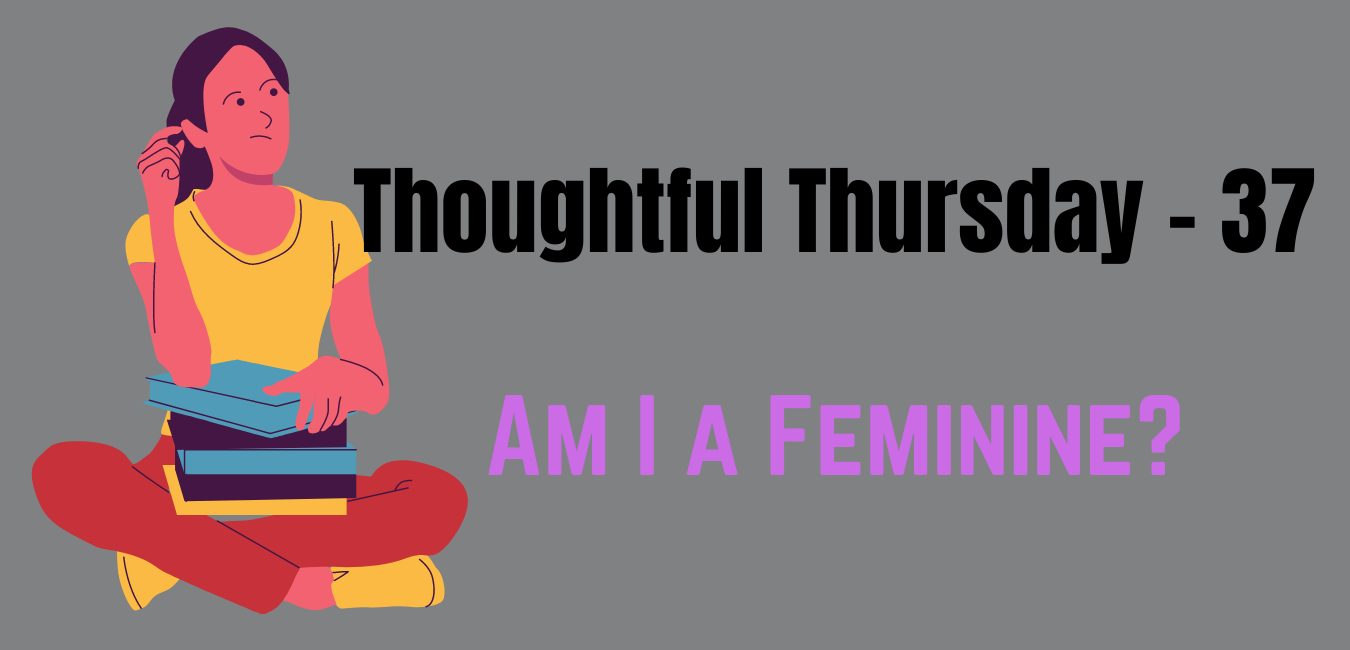 So, the literal meaning of word Feminine is "having qualities or an appearance traditionally associated with women" yes, I am a woman, <<thing I am sure 100% ;-)>>, so yes, I have woman qualities, but what's the big deal, you know, every woman has it. Then, what's different? Let's see further and explore - Feminism is "the advocacy of women's rights on the basis of the equality of the sexes." << google says it, and we can trust those meanings>>. So yes, I am feminine. Is there a word Menism too? Yes, there is, and it means "Menism involves advocating for men's rights". All right.
Let's take my logo of women empowerment on my show/podcast #SoLeadSaturday. I chose it, because I have seen and got inspired by many strong women around me, starting my mom who got married at the age of sixteen and had put so much challenging work for her kid's education as she didn't get a chance to study after 10th grade. Still, I find her most inspiring and powerful woman in my life. Lot of women in History inspired me - Indira Gandhi, Mother Teresa, Ahilyaa Bái Holkar, Sarojini Naidu and so on or women I came across while growing up or around me in day-to-day life. It led me to write a blog on Mother's Day too or celebrate women's day.
And women need more support than men. Obviously, there is natural difference between these two, and I see that men support women more sometimes compare to women support other women. So, I would like to encourage women to support women more, if they think they want an equality.
But that doesn't mean, I don't value other genders. I get inspired by lot of men around me in history [e.g., Mahatma Gandhi, Abraham Lincoln, Pandit Nehru and so many to name] or around me in my day-to-day life. Or I have received lot of support from men around me in my career/life journey so far.
When it comes to leadership, yes, I like to be a leader, I value humanity overall, I value people around me, I value freedom, I value kindness. I enjoy cultural mix and celebrating diverse cultures. I like to celebrate people, and everything associated with them. I believe that no other factor <genders, religions, racism etc.> will come into debate if we build the proper culture and thought leadership in our society. And I believe that every person irrespective of which gender they fall under, need to advocate for their rights.
Let me know what feminism means to you? or menism means to you? Why do you think there is need of a feminine leadership? I will be happy to learn from your inputs.
Until we meet, happy leading and let's lead together. Stay safe. Bye for now.